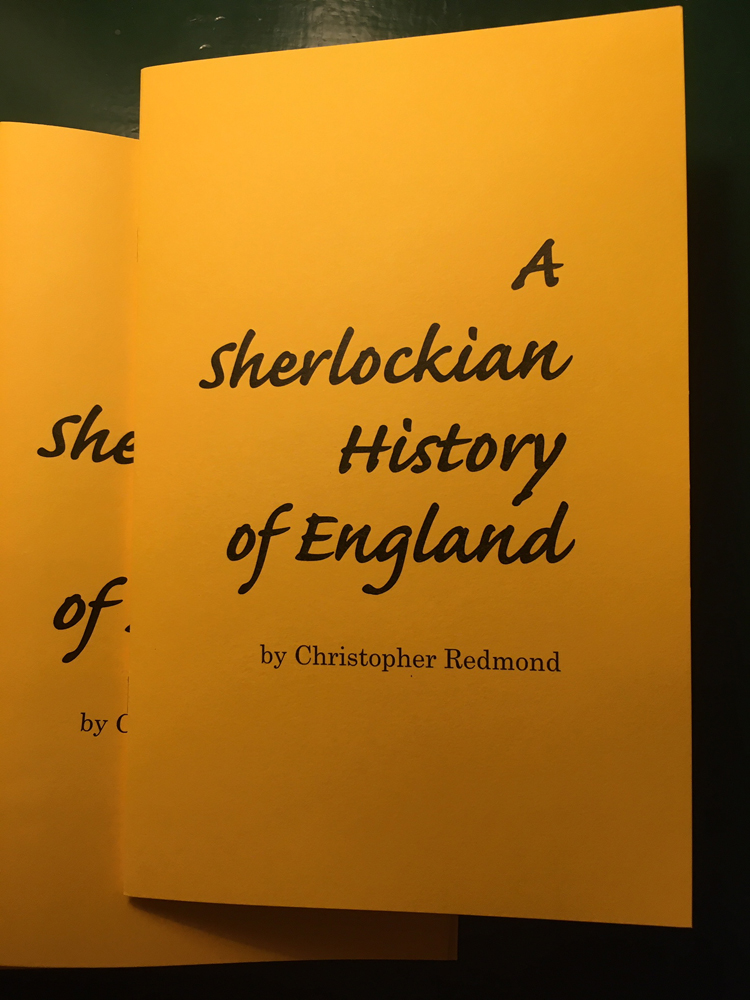 A Sherlockian History of England
---
When Watson takes the measure of Sherlock Holmes ("His Limits") early in A Study in Scarlet, he does not even attempt to rate his new acquaintance's "Knowledge of History" along with Literature and Astronomy. But Holmes and Watson's general historical knowledge, like that of Arthur Conan Doyle, appears persistently throughout the published tales.

My 6,000-word monograph A Sherlockian History of England traces the historical content and context of the Sherlock Holmes tales, from the neolithic Britons to the Battle of Waterloo, from the Red King in The Valley of Fear to Queen Anne houses in "The Reigate Squires".

A PDF of this new work is available at no charge; email requests to redmond2@execulink.com (not to my usual email addresses). A few print copies of the booklet are also available, priced (postage included) at $5 US or $6 Canadian. Payment is by PayPal or, within Canada, Interac e-transfer to the same email address.

* Do you have a copy of my little book Quotations from Baker Street (second edition, 2009)? If not, I can send you one for $10 postpaid, or $7 if it's included with the History of England.
---
Copyright © Chris Redmond 2021